30th November 2013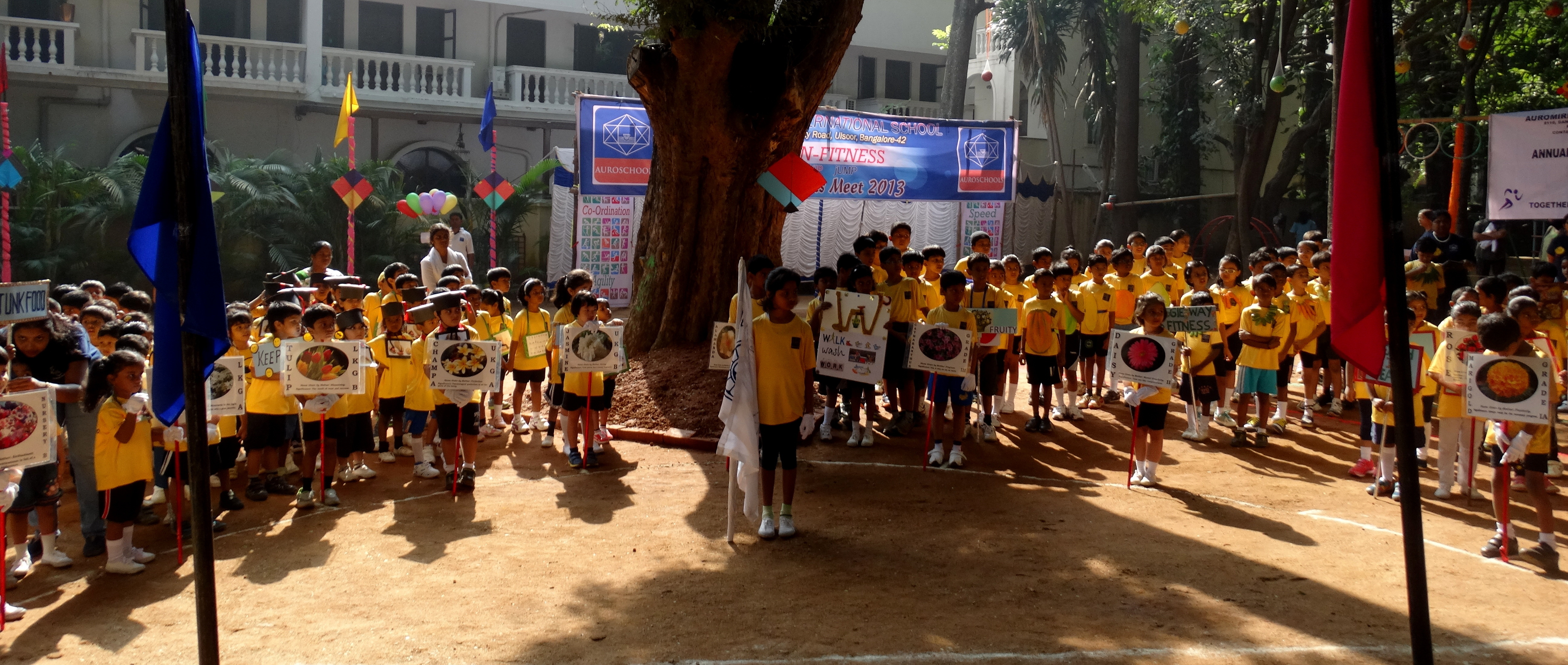 More Photos >>
Days of hard work and practise saw the dawn of sports day 2013 at Auro Mirra International Campus. A warm and bright day welcomed the parents. The well decorated playground awaited the arrival of the  children.
Smartly dressed in yellow Tee shirt and navy blue trousers, children lined up for the March past. They marched briskly, displaying messages and props related to the theme, Fun and Fitness.
The Chief Guest Mr. Steve, Founder and Director, Steve Gym declared the sports meet open. Participation being the mantra, children participated in true spirit bringing out their best, making their parents proud. Japang dance by the cheer leaders added to the show which the audience enjoyed immensely.
The Chief Guest and Mr. Rajnikanthji, Secretary of Sri Aurobindo Bhavan distributed certificates to the budding, yet promising athletes of the future.
Mr. Steve's words and the demonstration by his group sent home a strong message to the crowd gathered on the importance of being fit.
Team Auro Mirra together with the parents and students made the event worth remembering for a long time to come.