12th March 2014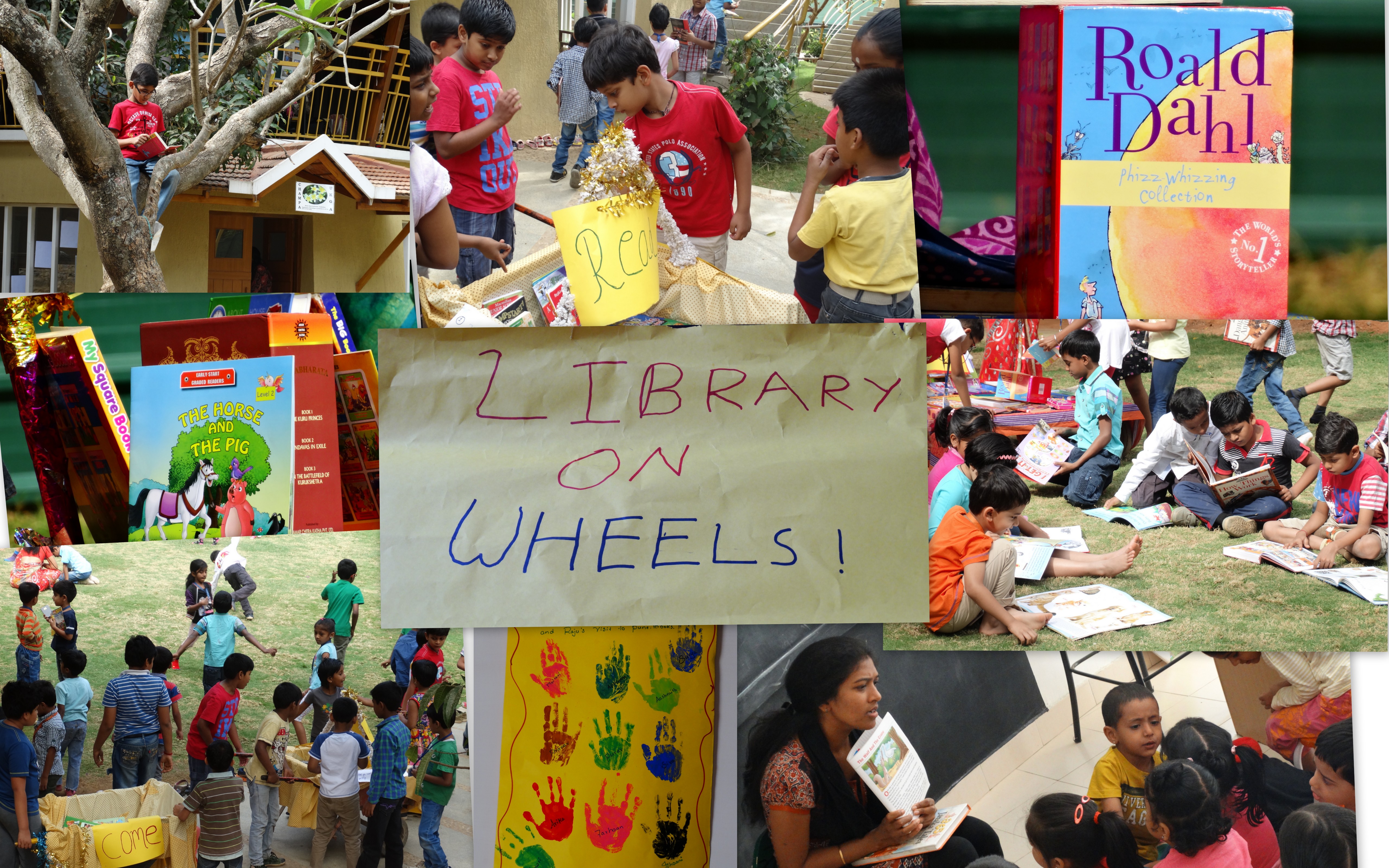 More Photos >>
The last DEAR programme of the academic year had a special surprise.
The school's children were treated to a reading special from the library on the 12th of March. After assembly, after the children had settled in to their classes for wednesday's reading hour to begin, they were suddenly distracted by shouts of 'Books, books…books to read. Come take your books"
In rolled on two decorated wheel barrows, books, books and more books!
One for primary and the other for pre-primary. Drawn by the library project students, these libraries on wheels went from class to class, inviting all children to come, pick a book and read. They could also choose to sit and read wherever they wished to. On the lawn another cart kept stationary also displayed an array of books from stories on adventures, mythologies, personalties, classics, fairy tales; picture books and encyclopedias to satisfy the children's curiosity. Children chose their books as well as their corners to read, very enthusiastically…some settled down in cosy nooks, some on trees…lost to the world, deep in their books.
The surprise was put together by the didis, the DEAR parents and the Library project team from the school.