16 September 2013 
Onam, the harvest festival of Kerala was  celebrated with great enthusiasm atAuroMirraInternationalSchool. The bright colourful attire of students and didis, Pookalam, the floral rangoli and the lighted lamps lent itself to the occasion.
Girls of class V danced gracefully to the tunes of Mohiniattam.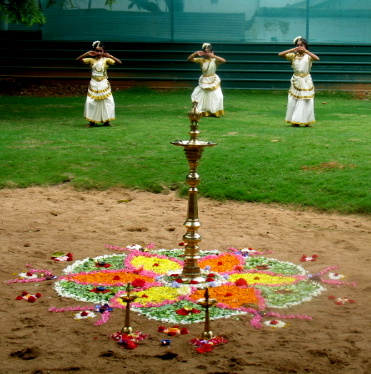 Students from the primary section shared the significance of the festival.
Colouring and drawing activity was conducted for the various classes, an opportunity which the children grabbed gleefully to exhibit their imaginary and artistic talents.  Banana chips were distributed to mark the end of the festive occasion.