2nd to 7th November 2015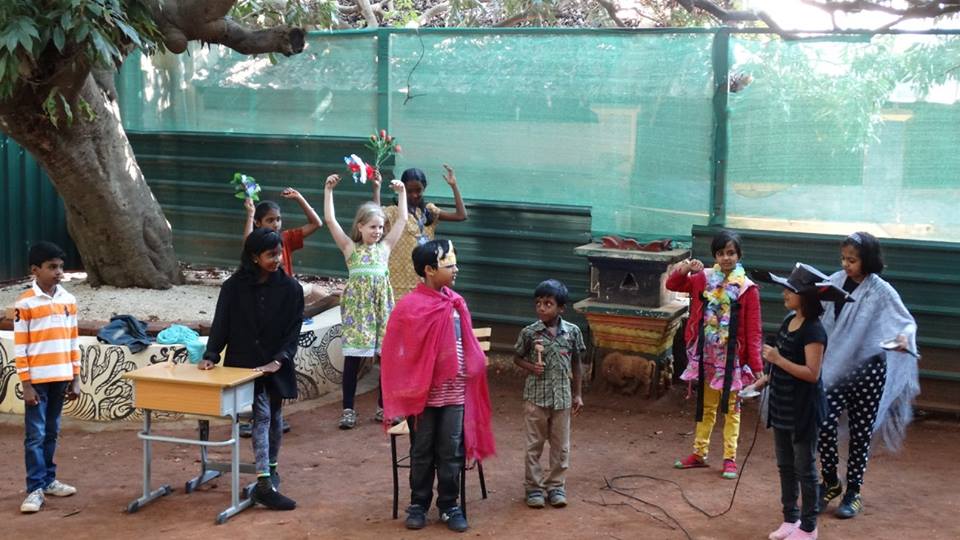 More Photos >>
Children of class four, five and six were the privileged ones as they got the opportunity for the second time to attend the theatre workshop conducted by Ravi Shanker ji, an expert at theatre, ICIE, Pondicherry. Children spent their boundless energy expressing themselves in various ways, the culmination of the week long session saw the presentation of an one act play conceived, developed and presented by the Calendula group (Class IV) under the able guidance of Ravi Shanker.
An exclusive session for teachers was conducted on Saturday the 7th November. Teachers were exposed to vocal and physical expression, body movements, effective use of available resources in different forms, evolving of stories, humans as objects, theme based presentation and much more. The session helped teachers understand how theatre/drama could be used in class to bring about co-ordination, teamwork and most important of all, effective learning.